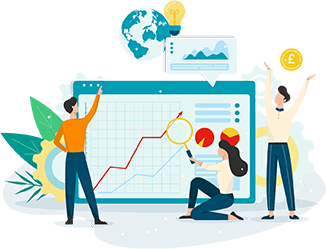 Here at Ultra Accountancy, we don't just work with one accounting software system. We believe that no one system is the best fit for all businesses.
We work with, and are partners with a variety of software suppliers, consequently we can advise on the best system that would suit your business needs.
Cloud accounting is a great way to make time and cost savings in your business.
Being able to access your figures, invoice customers and track expenses on the go means that you are no longer restricted by desktop software, whilst also reducing the worry of storing and backing up your data.
New developments in software integrations mean that a lot of time can be saved reducing the manual input of information into your accounts software. We can discuss the best ways to utilise the technology available to your best advantage.
By using cloud software you are able to give us access to your accounts at any time. This means we can give guidance and discuss your live figures, instead of looking at historical, out of date figures and relying on the transfer of large backup files.
---
Contact us today to see how cloud accounting could benefit your business.