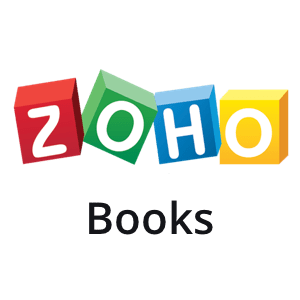 Simple, easy to use accounting software built for your business.
We are proud to say that we were the first Zoho Books advisors in Yorkshire and are one of the leading Zoho Books accountancy firms in the UK.
You will find the software easy to use, with many users saying Zoho Books is more user friendly than other online bookkeeping software.
We recognised how useful the integration with its CRM software would be to businesses already using it and those looking at improving customer relationships by implementing CRM (customer relationship management) software.
Since then we have helped lots of businesses move to Zoho Books and benefit from its integrations – saving them lots of time and money in the process!
Zoho Books continues to develop and improve its software and takes customer feedback on board for new software requirements.
---
Automate banking-skip data entry

Zoho Books makes reconciliation a snap. Simply connect your bank and credit card accounts and match automated feeds with transactions in your account.

Manage Customer Payments

Integrate Zoho Books with GoCardless, making it easy to setup and collect recurring direct debits from customers and keeping you firmly in control of the process.

Include a "pay now" button on your invoices by integrating Zoho Books with Stripe.

Both of the above systems will also bring the payments into Zoho Books and allocate them against the sales invoices, reducing your bookkeeping time too!

Track and replenish stock easily

Constantly monitoring the items you sell can be time consuming. Zoho Books automatically updates the quantity and value of items as they come in and out of the business, meaning you know exactly what is available. You can also set notifications to purchase items when stock levels fall.

Simplify communications

Give customers access to the Client Portal to let them view recent transactions, past payments and male payments online.

Automate your workflow

Spend less time on repetitive tasks by setting up recurring billing, payment reminders and payment thank yous.

Integrations

Scan and post receipts on the go, link with your CRM software, email campaigns, HR, projects and many more!